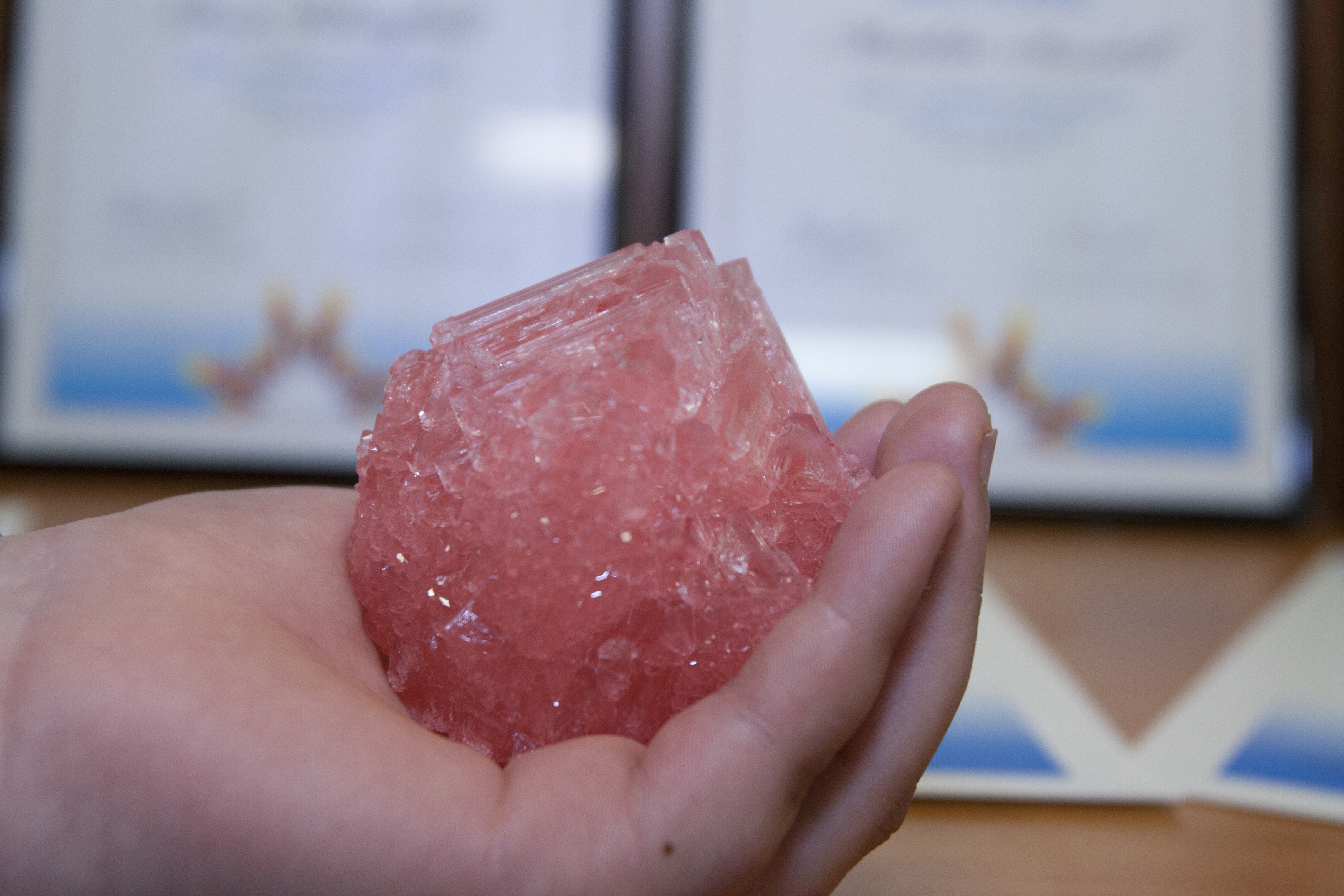 Australia: ACT Crystal Growing Competition
Why be involved?
Do you want to have fun with science? Would you like to do some simple chemical experiments? Then enter the ACT/RACI Crystal Growing Competition and learn all about growing beautiful crystals.
Crystals are everywhere. Just think of our... daily lives. Sugar and salt are crystals. LCD computer and TV screens have many tiny crystals inside.
Where else can you find crystals? How about your classroom?
If you enter this competition, you can create your very own crystals.
Your school can order Potash Alum (potassium aluminum sulphate) from the Royal Australian Chemical Institute.
What's involved?
The aim of the competition is to grow your very own crystals in six weeks.
There are four divisions:
K - Year 3 growing from potash alum
Years 4 - 6 growing from potash alum
Years 7 - 8 growing from potash alum
an Open Division growing any crystal
The crystals will be grown over six weeks in term 2 (from 28 April to July 1st).
You must send your crystals to Dr Ashraf Ghanem, University of Canberra, building 3, office D41, 2601 Canberra, ACT
by July 4th
.
Crystals will be judged on size, shape and clarity. Results will be announced during the National Science Week (August 2014).
If you win in the ACT Crystal growing competition, your crystal will compete with others at the National level.
· One winning crystal and one runner up to be chosen for each division
· Judging to be of actual crystals (no photographs) to be sent to NSW-RACI office to arrive no later than Friday 31st October 2014
· Judges to be crystallographers nominated by SCANZ
Results of the National competition will be announced on Monday 10th November. Winners will receive trophies and framed certificates; runners up will receive framed certificates.
---