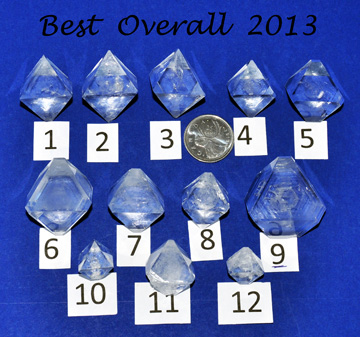 Canada: National Crystal Growing Competition
The National Crystal Growing Competition is a fun, hands-on experience as well as an exciting competition. Schools are provided with materials and instructions on how to grow crystals and the objective is to grow the biggest and highest quality single crystal.
Materials will be available to order in early September. In 2014, the crystal growing period will run from October 6 to November 10. The deadline for submitting your crystal for judging to your regional coordinator is November 21, 2014.
Download competition Handbook.
---