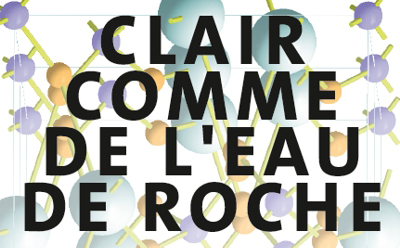 Geneva: Crystal growth competition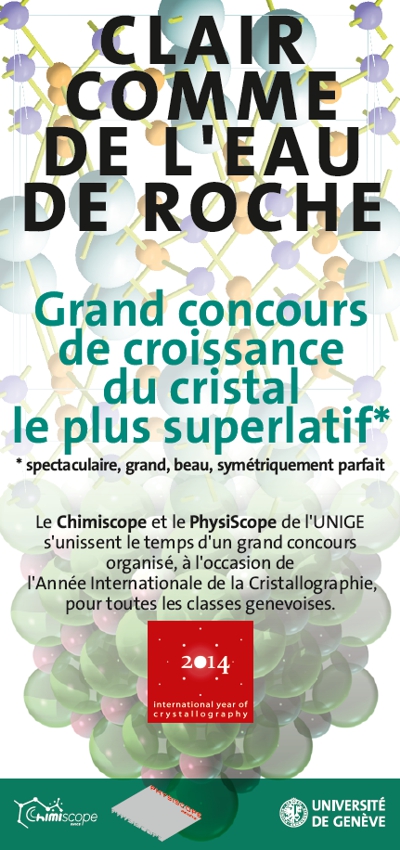 Children will have to grow single crystals of an unknown sample. Material and instructions will be provided. A ceremony will be organized to reward the best crystals.
Important dates :
To obtain the Participation Kit: 13 January to 11 April 2014.
To send the crystal to the organizers: Until April 17, 2014.
Prize Award Ceremony: Mid-May 2014.
Download the flyer (pdf)
Download the rules, guidance and participation form (pdf)
Download the poster (pdf)
---