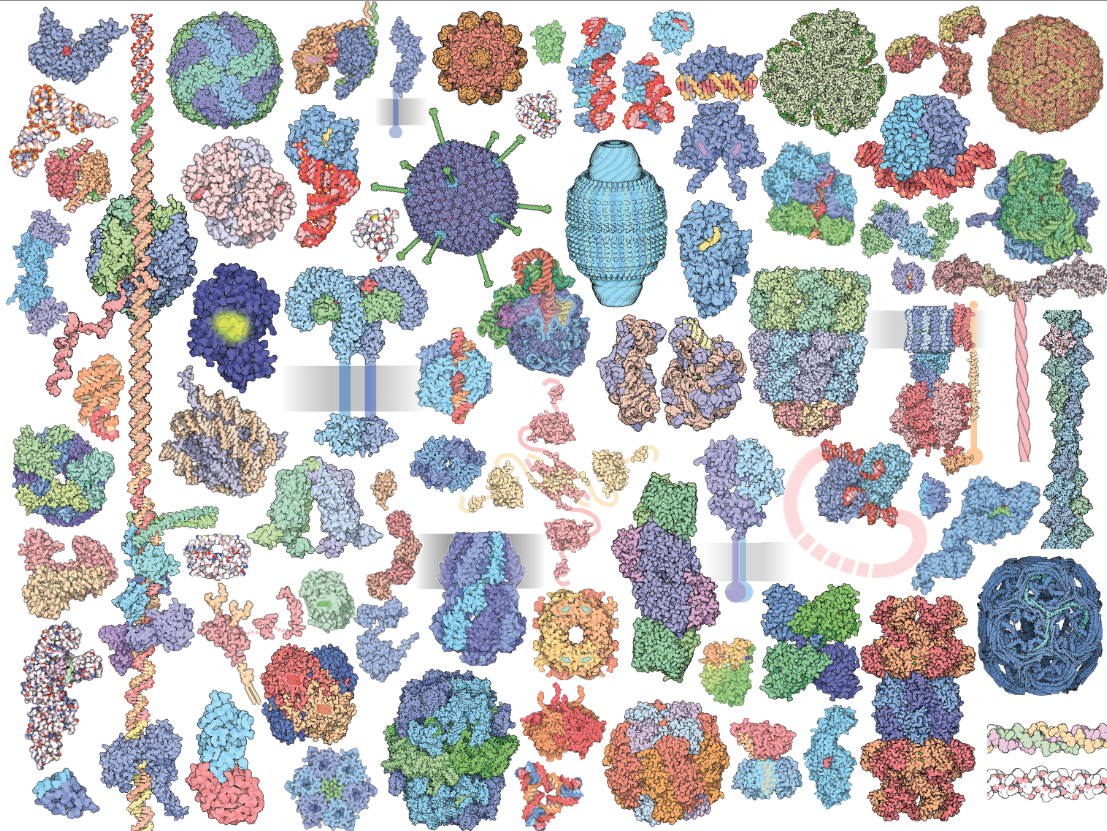 Event Name
Art of Science
Start Date
1st Nov 2014
End Date
1st Dec 2014
Duration
31 days
Description
The RCSB PDB's Art of Science exhibit will be on display at McPherson College in McPherson, Kansas. The Art of Science uses the context of an art exhibit to introduce audiences new and old to to the beauty of the biomacromolecular structures and biology available in the PDB.

The show will be on display in Friendship Hall during the month of November, 2014, and then will be permanently displayed in Melhorn Science Hall. Both McPherson College locations are open to the public.

Since its beginnings in an art gallery at Rutgers University, the show has been hosted around the world including Texas A&M University, EMBL-Hamburg, Germany; University of Wisconsin-Madison; California State University, Fullerton; Purdue University; and Hyderabad, India. The exhibit toured mostly between 2002-2007, with recent iterations in Egypt (2013) and Paris (2014).

The current exhibit includes images from the original Art of Science show along with new works inspired by important Molecule of the Month topics, and the International Year of Crystallography (IYCr). Support for this exhibition has been provided by a grant from the American Crystallographic Association for IYCr.

This event is curated by Christine Zardecki and Maria Voigt (RCSB PDB) and coordinated by Jonathan Frye, Chair of the Department of Natural Science. McPherson College is a four-year liberal arts college in McPherson, Kansas, United States. It was chartered in 1887 by the leaders of the Church of the Brethren. The college provides a career-oriented liberal arts education. For additional details, please contact info@rcsb.org.
---
Location
McPherson, Kansas
United States
Contact
Christine Zardecki
zardecki@rcsb.rutgers.edu
URL
Category
exhibitions