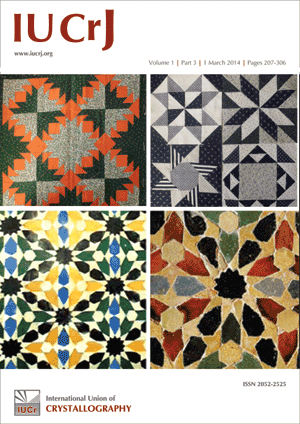 IUCrJ - a new open-access journal
One of the main initiatives of the International Union of Crystallography to celebrate the International Year is the launch of IUCrJ, a new peer-reviewed journal.
IUCrJ will be a fully open-access journal. Its aim will be to capture high profile papers on all aspects of the sciences and technologies supported by IUCr via its Commissions, including emerging fields where structural results underpin the science reported in the paper. The journal will publish its inaugural issues in 2014 to coincide with the International Year.
Five Main Editors and 20 Co-editors have been appointed to the Editorial Board. The Editor-in-chief of the journal will be Samar Hasnain, and the Main Editors are: Ted Baker (Biology and Medicine), Richard Catlow (Materials and Computation), Gautam Desiraju (Chemistry and Crystal Engineering), Sine Larsen (Neutron and Synchrotron Science and Technology) and John Spence (Physics and Free Electron Laser Science and Technology).
More details of IUCrJ can be found at http://www.iucrj.org. Authors wishing to submit an article to one of the inaugural issues of the journal may do so at http://www.iucrj.org/m/services/submit.html.
---