ผลึก ที่น้อยคนจะเข้าใจในความสำาคัญ!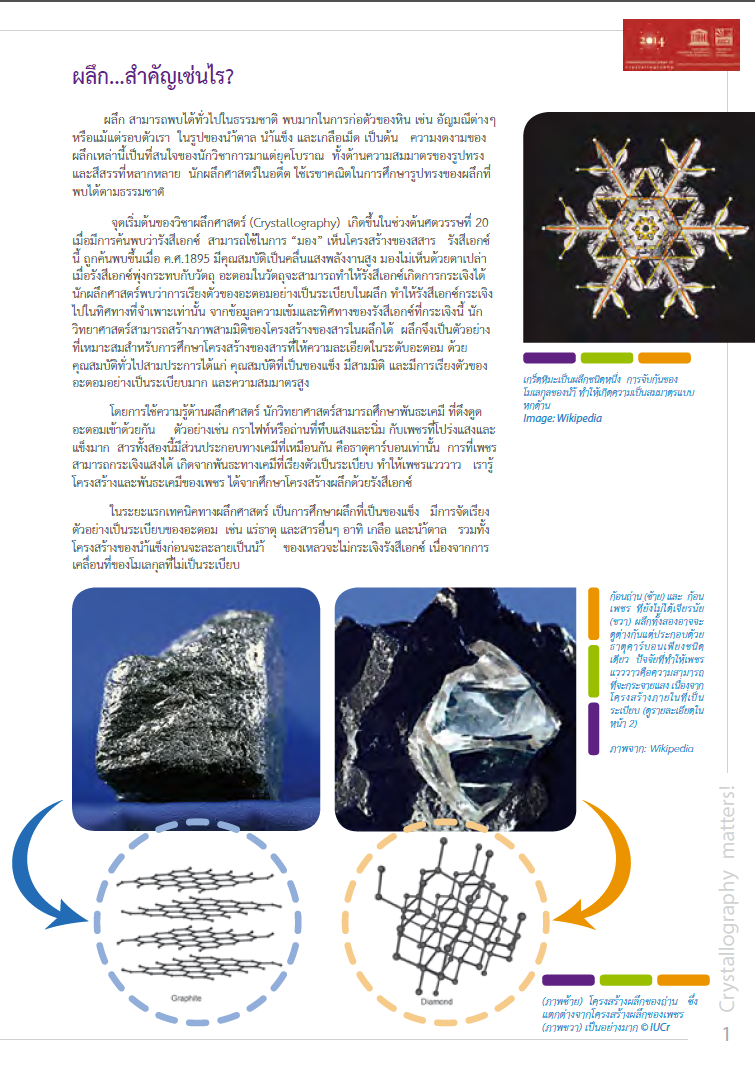 The IYCr2014 brochure "Crystallography matters!" is now available in Thai. Thanks to the National Science and Technology Development Agency (NSTDA) for their excellent job on the translation and layouting of the booklet.
HRH Princess Maha Chakri Sirindhorn was presented with a copy of the brochure on her presiding over the opening ceremony of NSTDA Annual Conference 2014 on March 31, 2014 at Thailand Science Park, Pathumtani.