1,000 visits reached in a weekend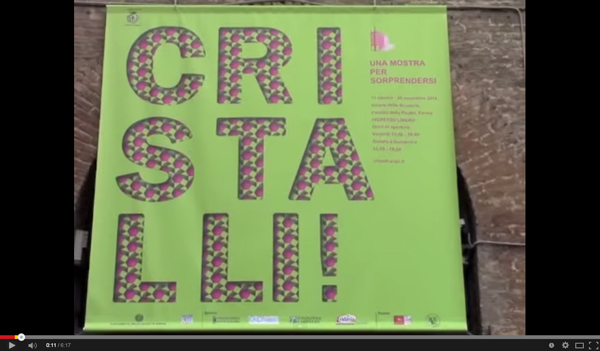 The exhibition CRISTALLI! was opened in Parma (Italy) on Saturday, 11 October, reaching one thousand visits over the first weekend. All kinds of crystals are on display, from amazing crystals of sugar weighing more than 0.5 kg to meteorites, minerals, shells and a silicon single crystal of 250 kg grown by the Czochralski method, immediately nicknamed 'the rocket'. A giant model of NaCl made of glittering balls and sticks is the kids' favourite. The exhibit will be opened till 30 November and over 2000 students from schools have already registered to visit it.
Click on the thumbnail to watch a video about the exhibition.