2eme étape: El Jadida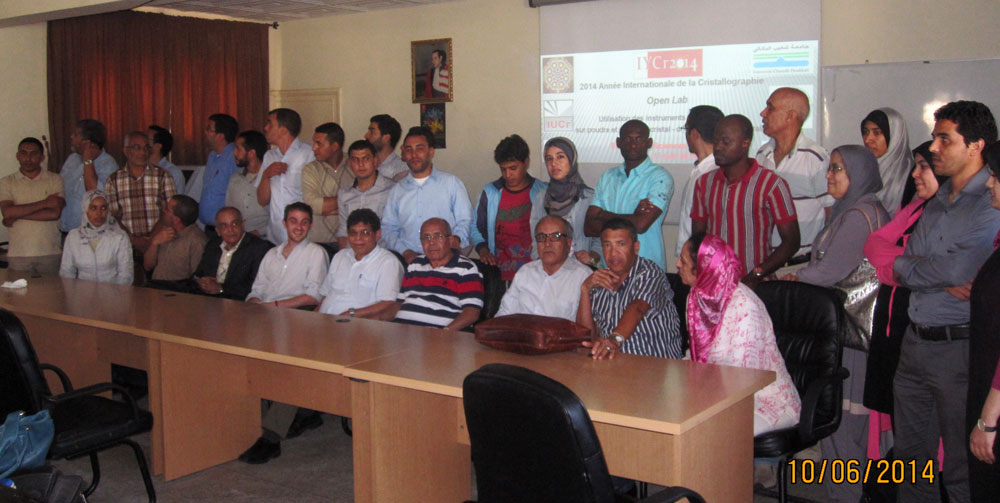 The IUCr-UNESCO travelling laboratory in Morocco, organized in partnership with Bruker France, and with the support of the University of El Jadida and the Faculty of Science of El Jadida, made its second stop in El Jadida on 9 to 11 June. 34 PhD and postdoc students from El Jadida, Casablanca, Fez, Tanger, Agadir and Meknès attended the school, which took advantage of the Bruker portable single-crystal and powder diffractometers.
The next stop will be in Agadir on 16-20 June.