Prosit !
Cristalizado - The wine of the International Year of Crystallography 2014

Carrau wineries and their Enologists together with Professors Francisco Carrau and Eduardo Boido of the Facultad de Química, Universidad de la República in Montevideo (Uruguay) have created the wine Cristalizado (Crystallized) in celebration of the International Year of Crystallography.
This Tannat Rosé wine (2014) has been processed in such a way that small natural crystals of potassium bitartrate (a natural component of grapes and wine) were allowed to form in the bottle.
Tartrates (salts of tartaric acid) and related compounds played a very important role in the discovery of stereoisomery by Louis Pasteur in 1848. This wine celebrates this discovery and crystallography in general in this year 2014.
If you want to obtain a bottle of Cristalizado send an e-mail to cristalografia@fq.edu.uy with the word "Cristalizado" in the subject.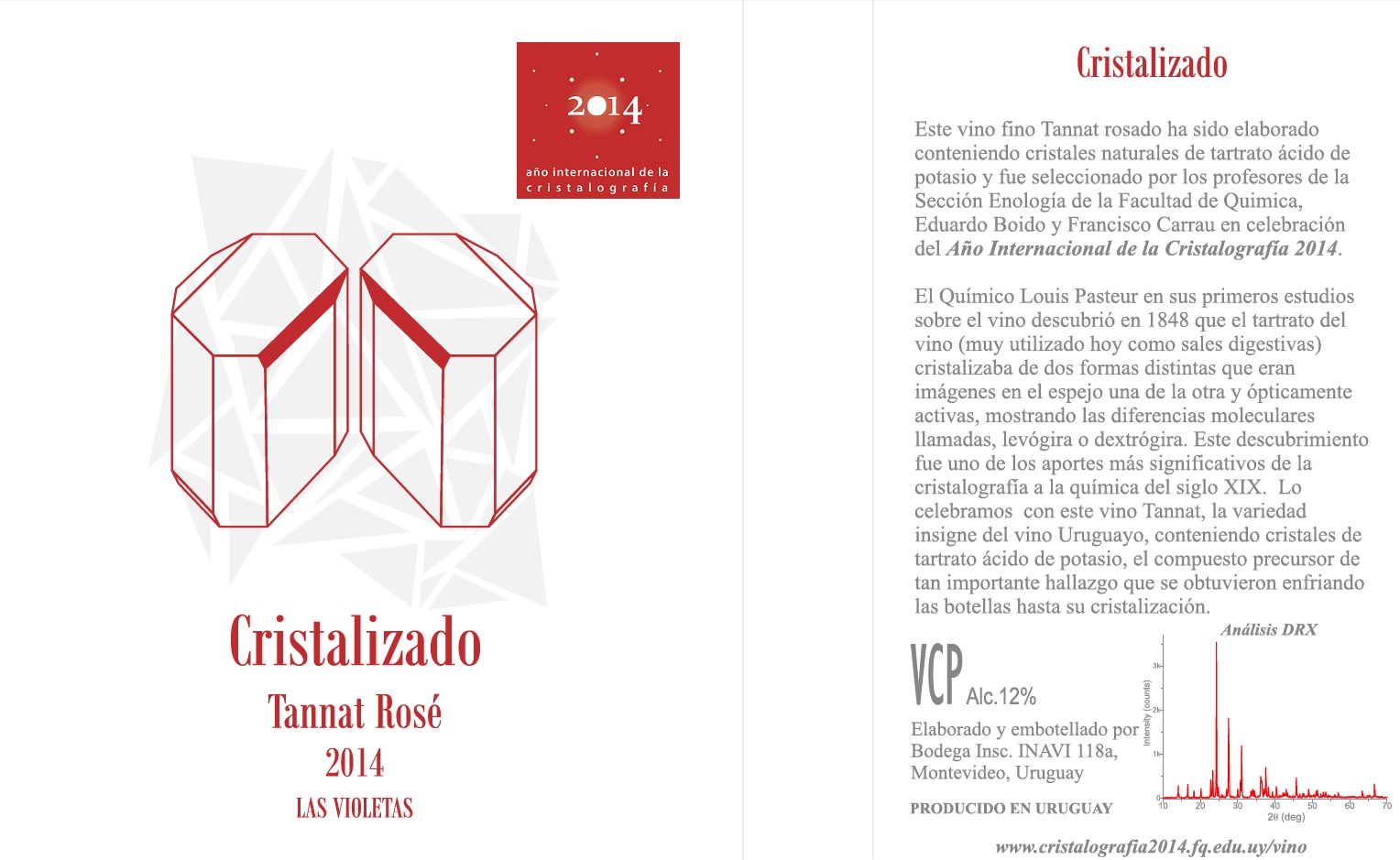 More information on this and other initiatives for IYCr2014 in Uruguay at http://www.cristalografia2014.fq.edu.uy