Examples of artificially grown crystals
Protein crystals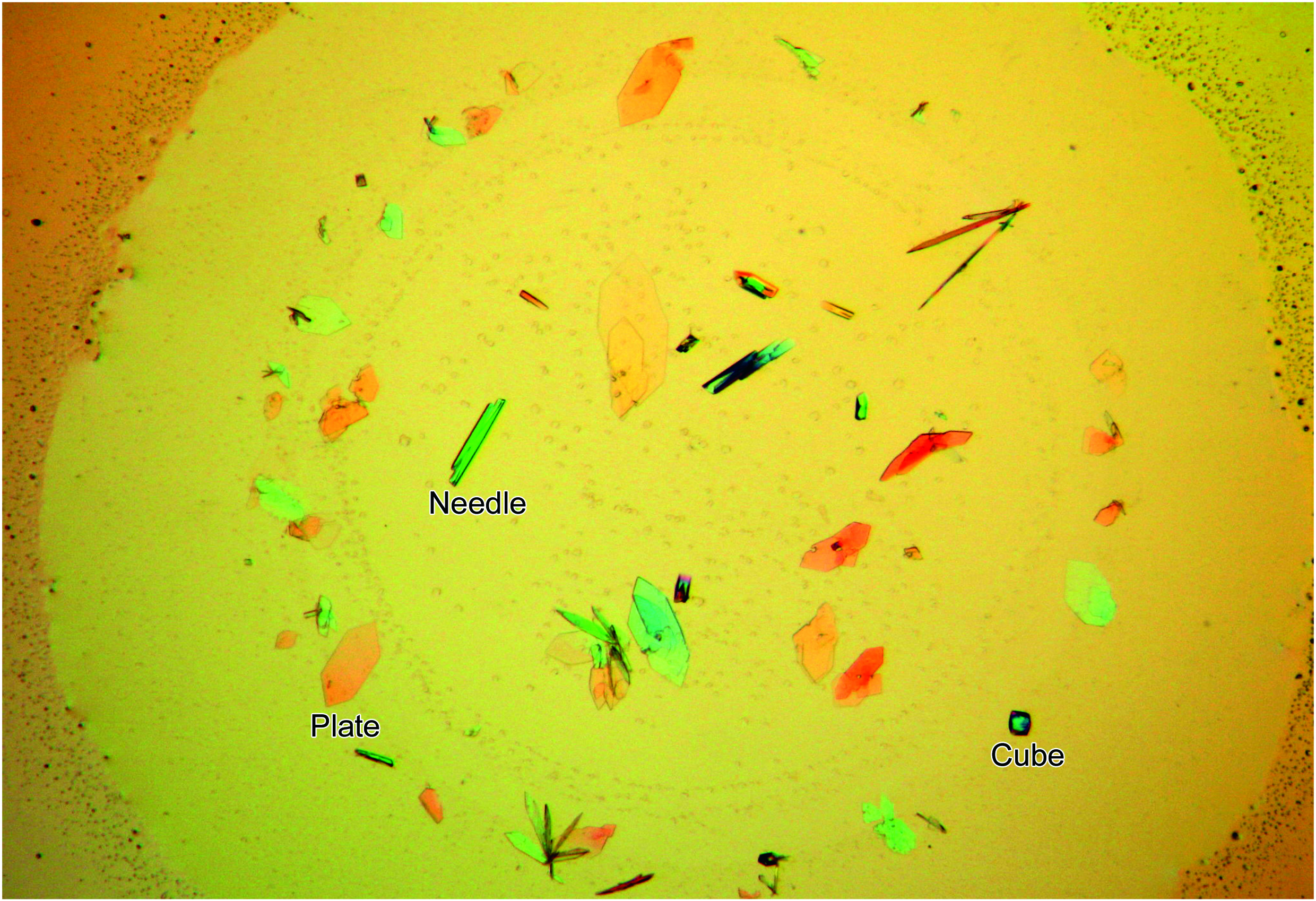 Protein crystals grown at pH around 2 (buffer is KCl buffered with HCl!) showing three different crystal forms (needles, plates and cubes). All three crystal forms diffracted X-rays beyond 1.8Å resolution!
[
Contributed
by Pascal on 01 Sep 2014
]
Crystal details

Compound name
Protein crystals
Formula
Dimensions
Mass
Colour
Keywords
biomac

Growth conditions

Technique
Hanging drop
Temperature
293
Pressure
Growth rate
Solvent
Doping procedure
Keywords
sol

Comments

Application(s)
Structure determination of protein in complex with ligand.
Link(s)
http://www-dsv.cea.fr/lbc
Other remarks
Obtaining protein crystals at pH 2 is quiet rare. But here we obtained three different crystal forms.
© The Contributor
Conditions of reuse: Creative Commons Attribution Licence