Learn about crystallography through watching
Below are listed some interesting video clips, webcasts, television programmes and films that explain crystallography. Click on the large images to download a video file, watch the clip, or be directed to an external website. Click on the smaller images for more information.
A selection of videos from the International Year of Crystallography playlist on YouTube
The Royal Institution Crystallography Collection
---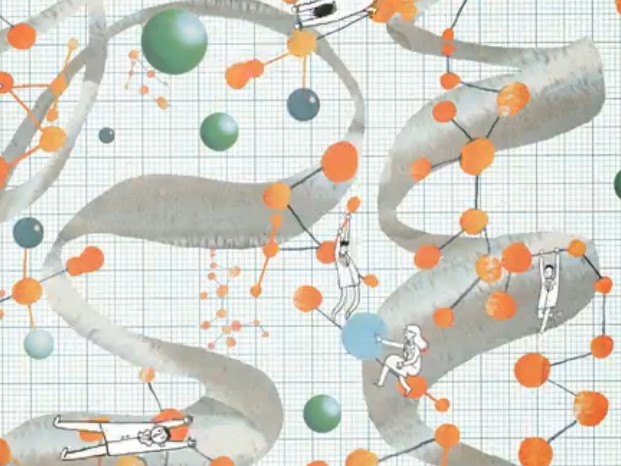 Célébrons la cristallographie !
Une célébration animée
La cristallographie aux rayons X est sans doute l'une des plus grandes découvertes du vingtième siècle. Pourtant, on en parle peu et ses origines restent méconnues. Rejoignez-nous pour un voyage animé à travers les 100 ans d'histoire de la cristallographie. Il nous conduira des premiers résultats obtenus en 1913 par les pionniers William Henry et Lawrence Bragg, jusqu'au sol martien !
Construit sur un texte de Stephen Curry, spécialiste de biologie structurale, ce film, produit par le studio d'animation 12foot6, explore l'extraordinaire histoire de la cristallographie. À ce jour, pas moins de 28 prix Nobel ont été attribués à des travaux dans ce domaine. Et la cristallographie reste un outil capital pour déterminer la structure d'une immense variété de molécules complexes.
Ce film a été produit à l'occasion du Bragg centenary. Il a reçu le soutien du STFC. La traduction française a été réalisée par Julien Le Bonheur, responsable de la communication scientifique de l'université de Rennes 1. D'autres animations extraordinaires de 12foot6 sont rassemblées dans la Science Club Collection.
Published: 2014
Filmed: 2013. Duration: 3m 7s
Credits: 12foot6 / Royal Institution
License: © Royal Institution
Educational videos
---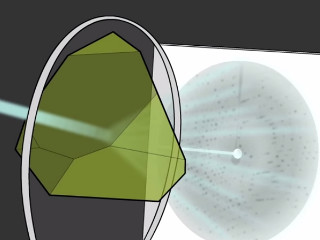 A Case of Crystal Clarity
An adventure in X-ray crystallography
Oxford Sparks presents an animated adventure in X-ray crystallography.
With help from a little green friend we explore the complicated process of X-ray crystallogrpahy - from isolating proteins and growing crystals to the mathematical intricacies of Fourier transformations
Plus, see if you can spot some famous faces in the audience...
Published: 2014
Filmed: 2014. Duration: 2m 37s
Credits: Oxford Sparks
Category: Science & Technology
License: Standar YouTube Licence
Historical videos
---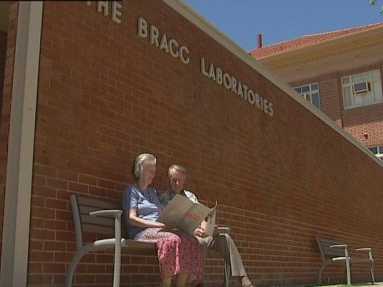 Nobel winners honoured in Adelaide
The Bragg Centenary Symposium occurred at the University of Adelaide on Thursday 6 December 2012, to celebrate the centenary of the first crystal structure determination by X-ray diffraction. Present at the Symposium was Mrs Patience Thomson, daughter of W. L. Bragg. Click on the photograph to see the news item broadcast by the Australian Broadcasting Commission featuring Mrs Thomson and her relationship with her father.
Broadcast on ABC News on November 30, 2012. Duration: 5m 51s