Follow the IYCr2014 activities on
Facebook
---
Latest news
---
Participate in the IYCr2014 crystal-growing competition
To celebrate IYCr2014, a worldwide crystal-growing competition open to all schoolchildren is launched by the IUCr. Students of primary or secondary schools are invited to grow their own crystals and convey their experiences through videos or essays. Closing date for submissions is 15 November 2014.
---
Learn about crystallography with Johanna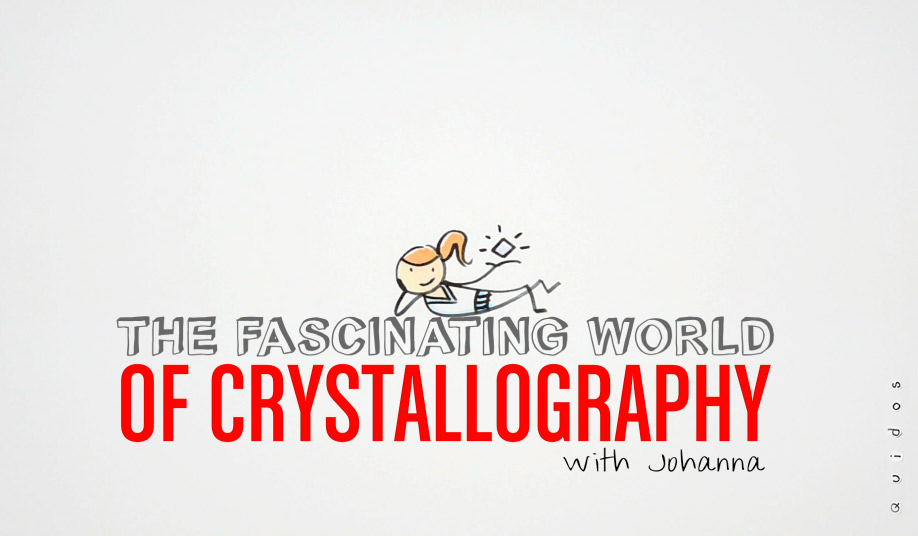 A brand new video, created by Quidos for the International Year of Crystallography, has been released. Click on "Read more" to watch it.
---
OpenFactory: applications open

Applications to participate in the IUCr-UNESCO OpenFactory, organized in partnership with STOE-Dectris-Xenocs, are open.
The event will be held in Grenoble/Darmstadt on 10-19 September 2014 and will be free of charge for participants. Candidates are young scientists, who are already knowledgeable about crystallography, but so far have less exposure to XRD. These scientists shall have the potential to become future thought-leaders for crystallography and application of XRD and X-ray scattering in their home country.
The number of places available for this event is limited. Deadline for submitting the applications is 30 March 2014.
---
Postal stamp honours year of crystallography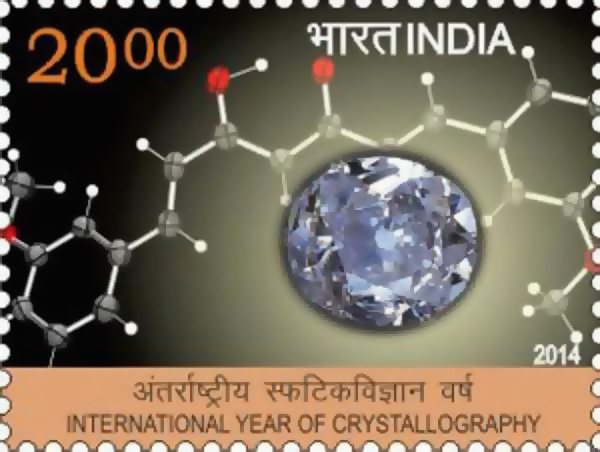 Read the media coverage on The Hindu Business Line and Bangalore Mirror of the release function of the India Post commemorative stamp issue for the International Year of Crystallography at the Indian Institute of Science (IISc), Bangalore (India) on 30 January 2014.

The video of the whole function is available here.
---
Año Internacional de la cristalografía en América Latina y el Caribe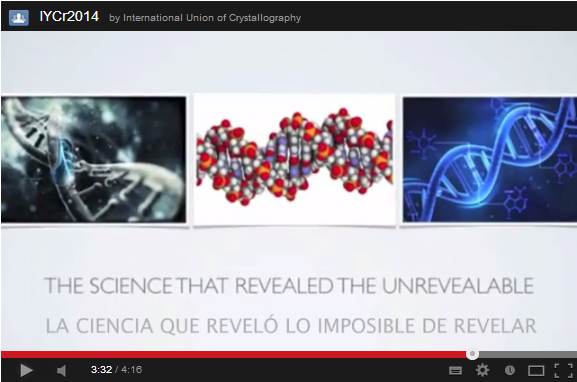 UNESCO Regional Office for Science and Technology in Montevideo (Uruguay) has produced a video to launch IYCr2014 in Latin America and the Caribbean.
---
What is happening around the world in this International Year of Crystallography?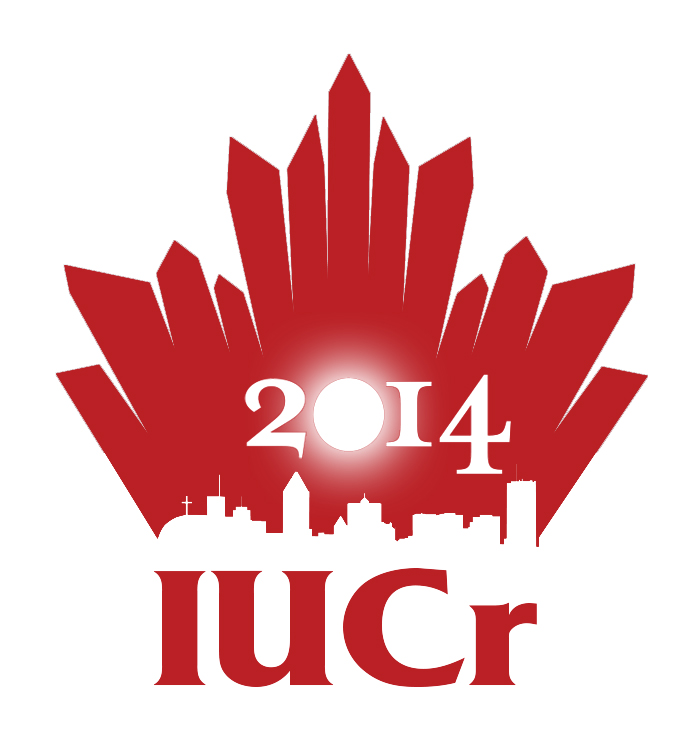 The call for abstracts for the 23rd IUCr Congress in Montreal is still open. Late Abstract Submission for Poster Presentation at a fee of $25 CAD per submission is open until 2 May 2014.
A celebratory microsymposium on IYCr2014 will take place in the morning on Monday, August 11. Contributions on activities at global, regional, national or local levels to celebrate IYCr2014 and increase the awareness about crystallography are warmly welcomed.
Please note that the limit of one abstract per submitter does not apply to educational sessions, including MS-86 (IYCr).
The IYCr microsymposium in Montreal will be the forum for discussing about the initiatives, sharing ideas and experiences, and plan the legacy and the follow-up of this festival year.