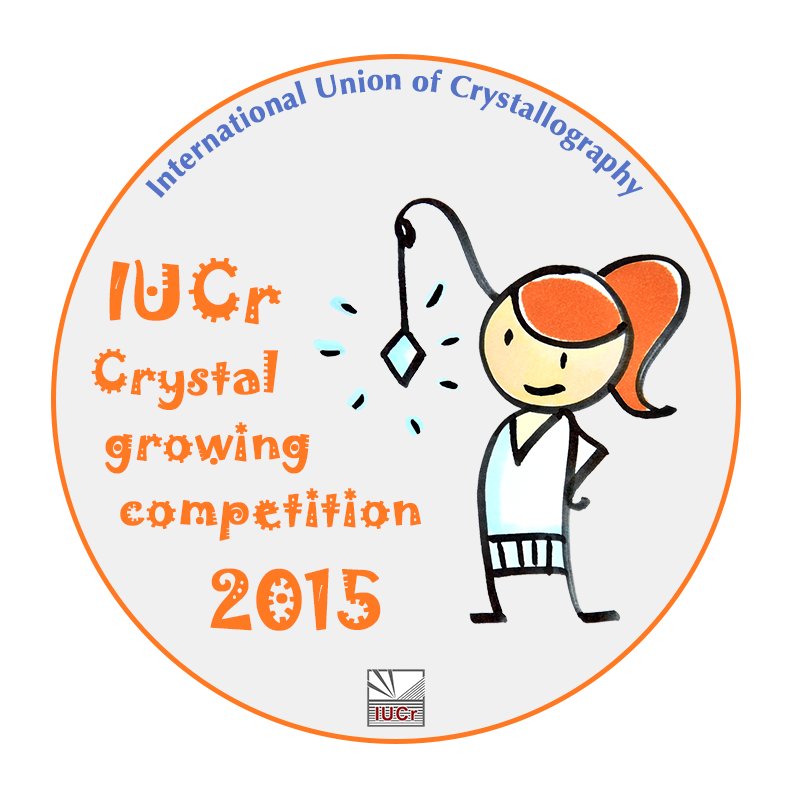 Winners of the IUCr worldwide crystal growing competition 2015
A panel of judges has evaluated all the entries using the following criteria: creativity, aesthetic value, description of working plan and experimental work, clarity of explanations and scientific background.
Medals will be sent by mail to the laureates (laureates will be notified in advance about the exact date).
Congratulations to all laureates! Enjoy watching the winning videos.
Category: 15-18 (high school upper forms)
ID
Team name
School name
Country
Watch the movie
GOLD medal
115347
Lourdes R. Diaz - Mateo B. Martinez - Candelaria S. Molina
Instituto Preuniversitario Escuela Industrial Domingo F. Sarmiento
Argentina
SILVER medal
115186
Tessa Loh Yun Yi
Bedok South Secondary School
Singapore
BRONZE medal
ex aequo
115470
Cecilia Caivano, Virginia Laguzzi and Catalina Seinhart
Colegio Nacional de Buenos Aires
Argentina
BRONZE medal
ex aequo
115442
10A1-Xuan Hoa
Xuan Hoa High School
Vietnam












Category: 11-15 (high school middle forms)
| | ID | Team name | School name | Country | Watch the movie |
| --- | --- | --- | --- | --- | --- |
| GOLD medal | 115428 | Prerana Pai | Delhi Private School | United Arab Emirates | |
| SILVER medal | 115430 | Krystalise | Presbyterian High School | Singapore | |
| BRONZE medal | 115404 | Colon 2455 | Escuela de Educacion Secundaria Nº 2 Luis Federico Leloir | Argentina | |
| | | | | | |
Category: under 11 (primary school)
| | ID | Team name | School name | Country | Watch the movie |
| --- | --- | --- | --- | --- | --- |
| GOLD medal | 115342 | Alumnos de sexto grado | Luis Pasteur | Argentina | |
| SILVER medal | 115420 | 3A El Cañaberal | Escuela Nº 65 "Juana Elizalde de Urán" | Uruguay | |
| BRONZE medal | 115424 | 3B La Rama | Escuela Nº 65 "Juana Elizalde de Urán" | Uruguay | |
| | | | | | |