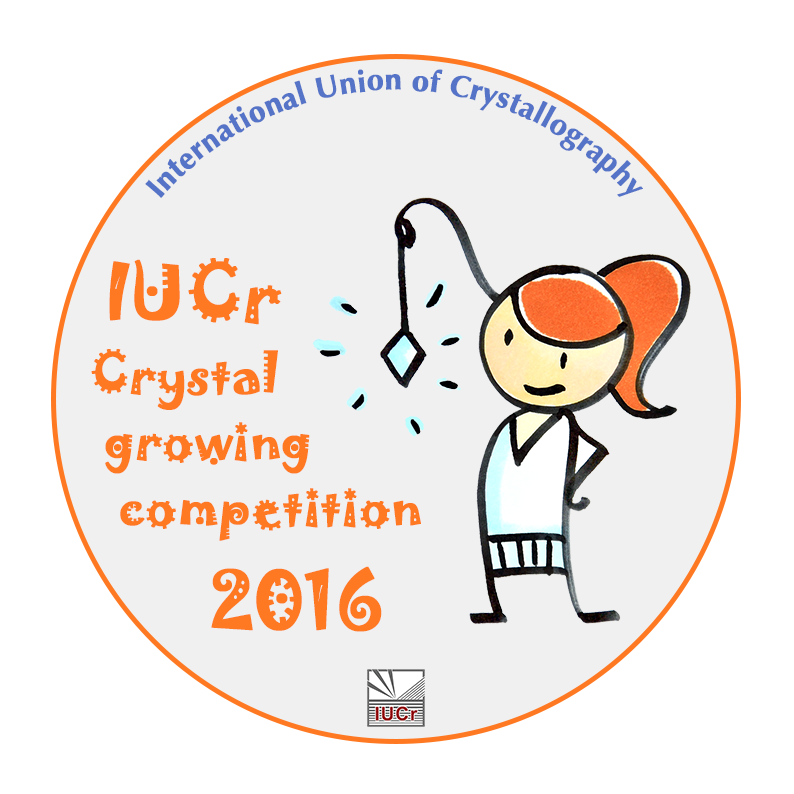 Winners of the IUCr worldwide crystal growing competition 2016
A panel of judges has evaluated all the entries using the following criteria: creativity, aesthetic value, description of working plan and experimental work, clarity of explanations, scientific background and safety.
Medals will be sent by mail to the laureates (laureates will be notified in advance about the exact date).
Congratulations to all laureates! Enjoy watching the winning videos.
Category: 15-18 (high school upper forms)
| | ID | Team name | School name | Country | Watch the movie |
| --- | --- | --- | --- | --- | --- |
| GOLD medal | 127239 | Florencia B. Correa - Yesica Y. Gatica - Gastòn G. Lòpez - Alejo Montilla | Instituto Preuniversitario Escuela Industrial Domingo F. Sarmiento | Argentina | |
| SILVER medal | 127189 | Crystal Palace | Vinh Phuc Gifted High School | Vietnam | |
| BRONZE medal | 126695 | Crystal Silos | Colegio Santo Domingo de Silos | Spain | |
| | | | | | |
Category: 11-15 (high school middle forms)
| | ID | Team name | School name | Country | Watch the movie |
| --- | --- | --- | --- | --- | --- |
| GOLD medal | 126718 | Team A | Bukit Panjang Government High School | Singapore | |
| SILVER medal | 127181 | Crystal Diary | Wellspring School | Vietnam | |
| BRONZE medal | 127269 | Reynoso Yanet, Piedrabuena Antonella, Romero Agustina | Escuela de Educacion Secundaria Nº 3 | Argentina | |
| | | | | | |
Category: under 11 (primary school)
ID
Team name
School name
Country
Watch the movie
GOLD medal
127227
Pequeños científicos en acción
Escuela José María Torres
Argentina
SILVER medal
127166

Prithvi Rajan,

Ariviyal Solai
St.Anthony Matriculation Higher Secondary School
India
BRONZE medal
127219
Los salteñitos
Escuela Nº 4048 "Provincia de Salta"
Argentina