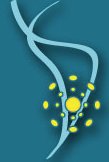 Event Name
First Latin American Crystallography Meeting
Start Date
29th Oct 2013
End Date
1st Nov 2013
Duration
4 days
Description

The First Latin American Crystallography Meeting is being organized as a joint event with the IXth Annual Meeting of the Argentinean Crystallographic Association in Córdoba, Argentina. It will be hosted by the Universidad Nacional de Córdoba - www.unc.edu.ar , coinciding with the celebration of the 400th anniversary of its foundation in 1613. UNC is the oldest university in Argentina and number 4 among the oldest in Latin America. Its original pavilions and buildings have been declared by UNESCO as World Cultural Heritage of Humanity.

The scientific program will include plenary lectures, oral presentations and poster sessions. Full details and information can be found at the homepage of the event: www.cristalografia2013.com.ar. Satellite meetings include a "Workshop on neutron techniques for the characterization of materials" and a "School on crystal structure analysis and microcrystalline characterization using powder diffraction data".
---