Portugal
IYCr2014 Portuguese Commission
M. R. Costa guida@pollux.fis.uc.pt, Coordinator
Maria João Romão maria.romao@fct.unl.pt
Ana Luísa Moreira de Carvalho almc@fct.unl.pt
Co-ordinating organization - IUCr Adhering Body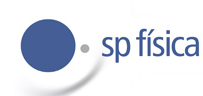 Sociedade Portuguesa de Fisica
All events
This is a concise listing of all events in this country that are associated with the International Year of Crystallography 2014 and its follow-up initiatives.
12th Mar 2014
Opening ceremony of the celebrations in Portugal Vila Real
2nd Apr 2014
Opening session of the celebrations in FCT-NOVA Caparica
10th Apr 2014
Minerais e cristais nas rochas do Trilho Geológico de Beja/Minerals and crystals in the rocks of the Beja Geological Trail Beja
12th Apr 2014
O melhor da cristalografia em 180 minutos Caparica
16th Apr 2014
International Year of Crystallography at FCT-NOVA Caparica
29th Apr 2014
4th Portuguese Young Chemists Meeting (4th PYCheM) Coimbra
30th Apr 2014
Lecture by Professor Noam Adir at FCT-NOVA Caparica
14th May 2014
Lecture by Doctor Margarida Archer at FCT-NOVA Caparica
28th May 2014
Lecture by Doctor João Morais Cabral at FCT-NOVA Caparica
11th Jun 2014
Lecture by Doctor Giuseppina Padeletti at FCT-NOVA caparica
23rd Jun 2014
Crystallography for Humankind Caparica
23rd Jun 2014
Lecture by Professor Robert Huber Caparica
1st Oct 2014
Molybdenum Biochemistry: from neurodegeneration to synaptogenesis and blood pressure Caparica
8th Oct 2014
Revolutionising GPCR crystallography and implications for structure-based drug discovery Caparica
29th Oct 2014
Unveiling a new world of pharmaceuticals and bioinspired frameworks Caparica
12th Nov 2014
Investigating Extreme States of Matter by X-ray Absorption Spectroscopy Caparica
26th Nov 2014
Materials and Crystallography: a personal travel guide caparica
14th Dec 2014
''Cristalografia nas Ciências Fundamentais'' Açores - Faial - Capelinhos
15th Dec 2014
Aquele Cristals e Outros Porto
4th Feb 2015
Lecture by Professor Ada Yonath at FCT-NOVA Caparica
Crystal Trees and Shrubs Porto The IBMC, the Porto City Hall and the University of Porto joined the celebrations of the International Year of Crystallography 2014 promoting

a basic school's contest for local students. You can participate in the school competition between December 3rd and January 16th with making a crystal tree or shrub during your Christmas holidays.

Commemorative lectures Caparica Commemorative lectures to celebrate the International Year of Crystallography in the Faculty of Sciences and Technology of the Universidade NOVA de Lisboa.
Photo contest "Crystals & Symmetry in Art, Science and Life" in Caparica Caparica A Comissão Organizadora do Ano Internacional da Cristalografia na FCT-NOVA pretende com este desafio fotográfico cativar o interesse de muitos fotógrafos, profissionais ou amadores, para a Cristalografia e, mais especificamente, para dois conceitos básicos: os cristais e a simetria.
Portuguese commemorative stamp issue Lisboa A special commemorative issue for the International Year of Crystallography, including 5 stamps and a souvenir sheet, was issued on 21 July 2014.