Spain
IYCr2014 Spanish Commission
Santiago García Granda
sgg@uniovi.es
- IYCr2014 events coordinator
Fernando Lahoz - Representative for
GE3C
(Grupo Especializado de Cristalografia y Crecimiento Cristalino)
Javier Campo - Representative for SETN
José Manuel Astilleros - Representative for
SEM
(Sociedad Española de Mineralogía)
Ana Cámara-Artigas - Representative for
AUSE
(Asociacion de Usuarios de Sincrotron de España)
Fermín Otálora Muñoz - Representative for
ECA
(European Crystallographic Association)
Enrique Gutiérrez Puebla - Representative for CNC
Members: Juan Manuel García Ruiz; Juan Manuel Pérez Mato; Martín Martínez Ripoll; Pilar Gómez Sal; Vicente José Esteve Cano; Juan F. Piniella; Laura Roces Fernández; Jorge Pasán García; Eleuterio Álvarez González; Berta Covelo Rodríguez; Rosario Pedrero Marín; Lluís Casas

Co-ordinating organization - IUCr Adhering Body
Subdireccion General de Organismos y Programas Internacionales, Ministerio de Ciencia y Tecnologia
Local information on the Web

Web site for Año Internacional de la Cristalografía in Spain


Facebook page for Año Internacional de la Cristalografía in Spain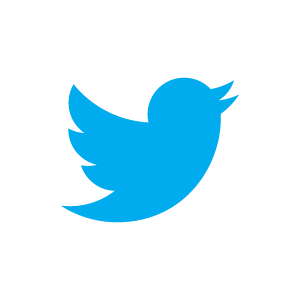 Twitter page "IYCr2014 Spain"
Photographs of IYCr events
All events
This is a concise listing of all events in this country that are associated with the International Year of Crystallography 2014 and its follow-up initiatives.
28th Jan 2013
Competition of Crystallization in Schools Granada
11th May 2013
Competition of Crystallization in Schools - Final Granada
8th Jul 2013
Crystallography and Society Santander
21st May 2014
Los minerales: Año internacional de la Cristalografía Pamplona
21st May 2014
La doble belleza de los Cristales Pamplona
25th May 2014
4th International School of Crystallization: Drugs, Foods, Agrochemicals, Minerals, New Materials (ISC2014) Granada
23rd Jun 2014
XXIV Symposium of the Specialized Group on Crystallography and Crystal Growth (GE3C) Bilbao
1st Oct 2014
Bibliographical exhibition IYCr2014 A Coruña
16th Nov 2014
The Mistery of the Giant Crystals Universum, Museo de las Ciencia de la UNAM
29th Nov 2014
Talleres y seminarios con motivo del la exposición de la Etsime Madrid
Art within your crystals Madrid The purpose of this contest is to unveil the hidden beauty inside crystals, by looking at their inner structure with artistic images: art within your crystals.
Cristalografia en el cine (Crystallography in the movies)

Cristalografía en el Cine es una guía didáctica para ser usada en colegios e instituciones, pero también en sociedades culturales, ayuntamientos, etc... 60 páginas con 110 ilustraciones. Disponible en varios formatos para teléfonos celulares, tablets, pdf, etc…

Spain: crystallization competition in schools Andalucía, Aragón, Asturias, Canarias, Cataluña, Madrid, and Valencia The Crystallization Competition in the School (http://www.lec.csic.es/concurso/ is an innovative contest on Crystallography and Crystallization for young students aged 12-16. It is organised in Spain and coordinated by the Spanish Specialized Group of Crystallography and Crystal Growth (GE3C).
Spain: Concurso de Cristalización en la Escuela Granada, Barcelona, Asturias, Madrid, Alcala de Henares, Tenerife, Valencia, Zaragoza A project to introduce crystallography and crystal growth in the Schools and High schools that include courses and lectures for teachers, practical experiences, well-tested crystallization kits that has generated enormous interest within the Spanish educational community with the participation of over 7,000 students, 286 teachers and 189 schools.