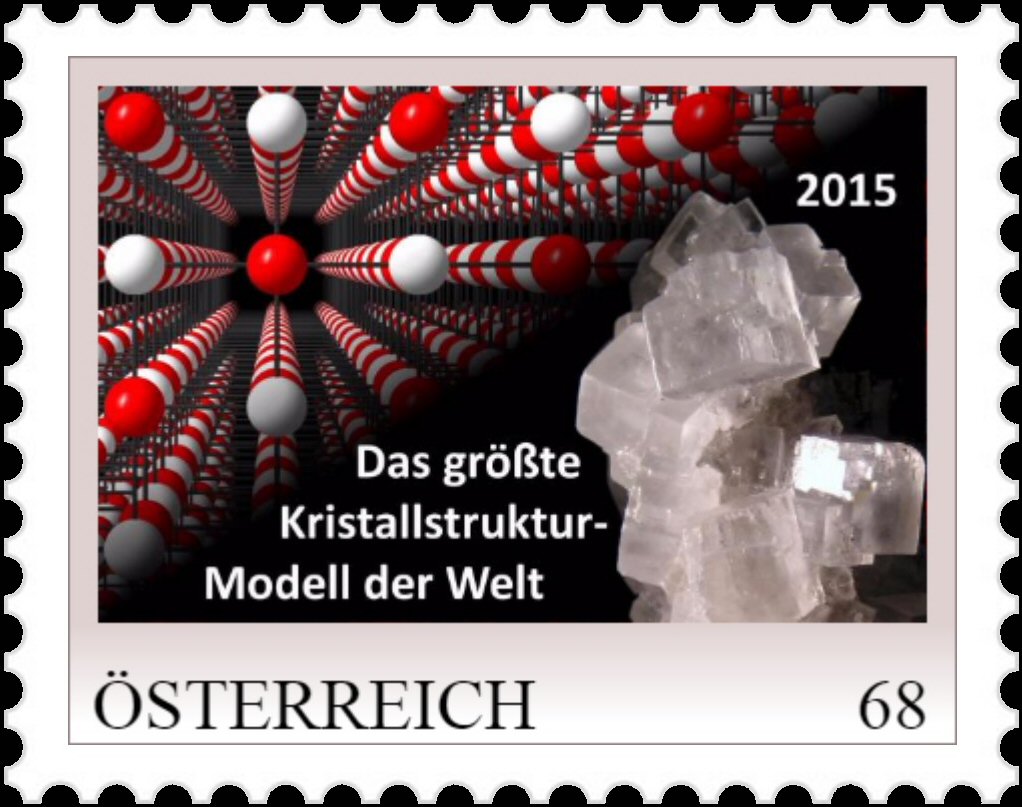 Austrian stamp celebrating the "World's largest crystal structure"
From 27.10. to 30.11.2015, a special world record will be set at the historic Town Hall of Vienna: The largest crystal structure of the world is built to communicate crystallography to general public and to celebrate the Centennial of Braggs' Nobel Prize in Physics. The entire model will comprise 42.875 balls and will be over 3 m tall. For more information on the project, which is under auspices of IUCr, cf. the related IUCr-homepage (http://www.iycr2014.org/outreach/largest), the homepage of the project (http://worldrecord.r-krickl.com) or its facebook chronicle (https://www.facebook.com/worldrecordcrystalmodel).
On this occasion, a special Austrian postage stamp is issued, which will be available at the exhibition site of the model. In addition to a photo of the mineral halite, it shows a portion of its atomic structure, which is is the one depicted in the worldrecord model. In German language you can read the name of the country Austria ("Oesterreich") and a reference translating to "the largest crystal structure model in the world". Different commemorative envelopes with special postmarks will be available.
---