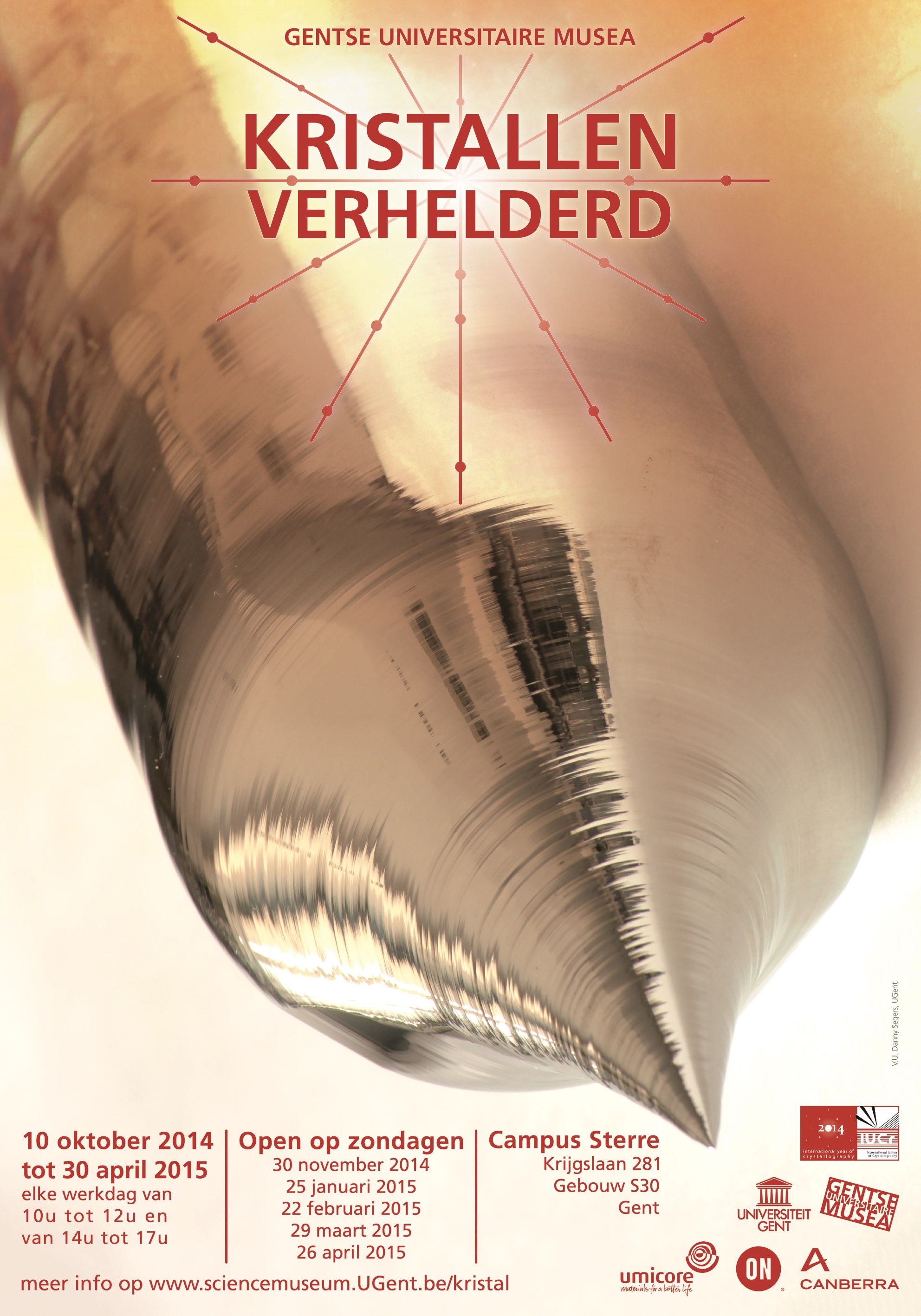 Event Name
Crystallography exhibition
Start Date
10th Oct 2014
End Date
30th Apr 2015
Duration
203 days
Description

This exhibition 'Kristallen verhelderd' aims at giving an overview of the history of crystallography (including a selected exhibit of minerals), introduce the work of Laue and the Braggs, present the pionieering work performed at Ghent University and show some recent applications of crystallography in solid state physics.

The exhibition is aimed at both secondary schools, researchers and the general public. It is organized by the Museum of the History of Sciences at Ghent University, in collaboration with the Department of Solid State Sciences and the Department of Geology and Soil Sciences.
---