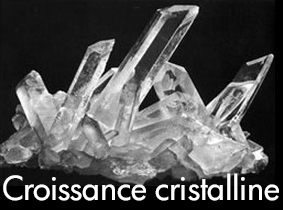 France: Concours National de croissance cristalline
Based on experience at the regional level over the last few years, a French national crystal growth competition for high-school students is planned for 2014 on the occasion of the International Year of Crystallography. It is organized by the Union of Teachers of Physics and Chemistry (UdPPC) in collaboration with numerous partners.
This competition is to grow a single crystal from a supersaturated solution of a salt that is selected by the jury. The goal is to get the biggest and the most pure single crystals.
Historically this competition originated three years ago in the Academy of Lille in the framework of the International Year of Chemistry 2011. It was aimed at schools, colleges and post-baccalaureate training at the academy of Lille. This remains the same at Lille. For other academies, by default the competition is aimed at colleges and high schools, but in some cases it is also open to schools.
The competition is open to all educational establishments associated with the participating academies, namely:
Besançon
Bordeaux
Caen
Grenoble
Lille
Nancy-Metz
Reims
Rouen
Strasbourg
Versailles
You will find everything you need to know to participate in this competition at the website listed below.
---