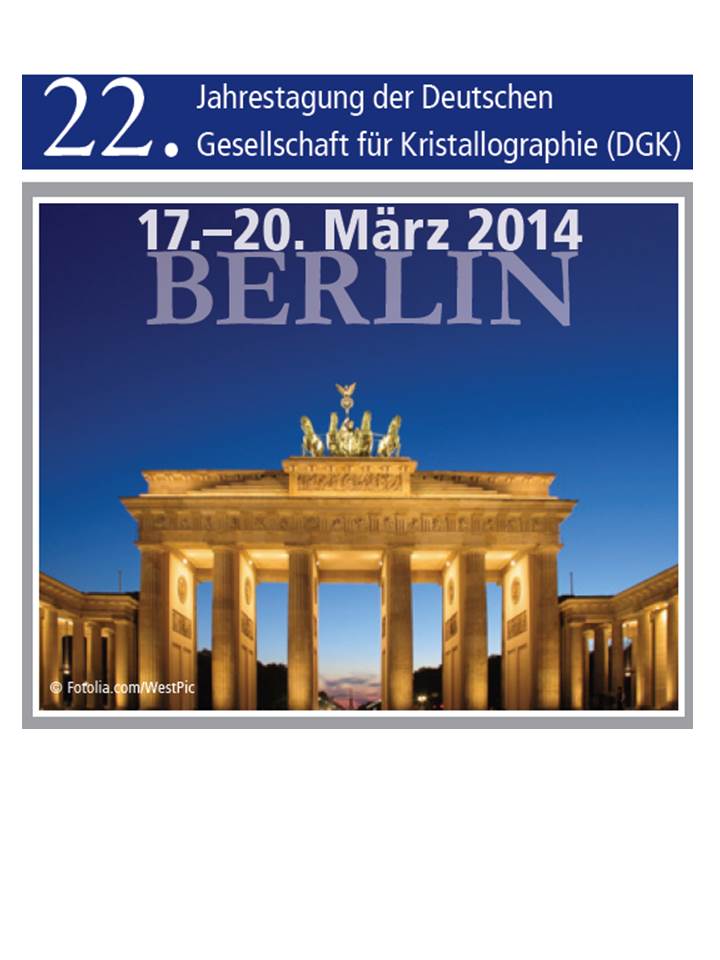 Event Name
22nd Annual Meeting of the German Crystallographic Society
Start Date
18th Mar 2014 9:00am
End Date
20th Mar 2014 6:00pm
Duration
2 days and 9 hours
Description

The scope of this 22nd DGK Annual Meeting is to show the diversity of crystallography as an interdisciplinary science. We are very glad that a number of renowed scientists, representing all different fields of crystallography, have accepted our invitation for a plenary lecture. It is our intention to offer researchers, feeling home within the interdisciplinary field of crystallography, an inspiring scientific platform.

The meeting will be preceded by a special IYCr2014 Symposium on 17 March.
---