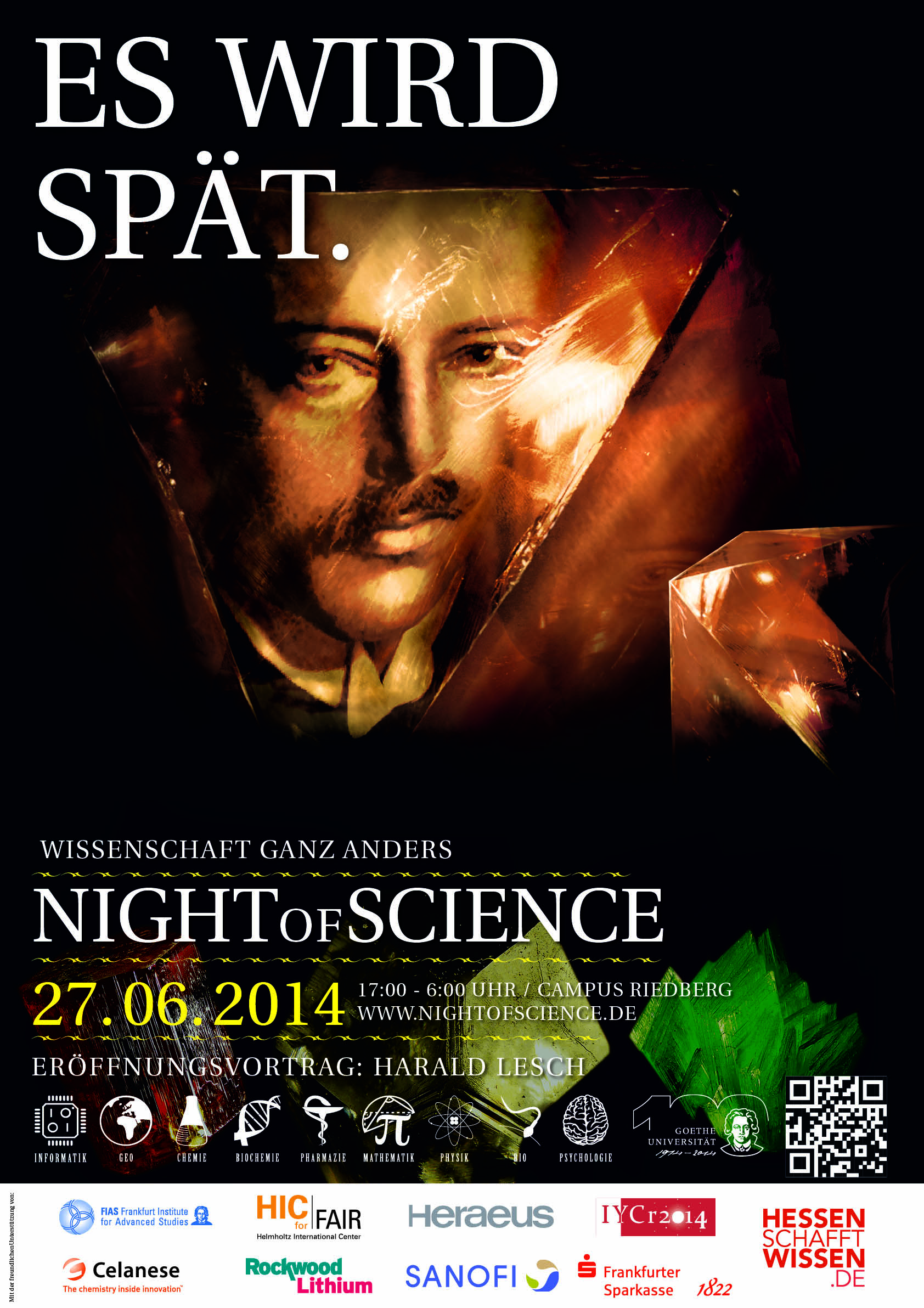 Event Name
Crystallography at the Night of Science 2014
Start Date
27th Jun 2014
End Date
Duration
N/A
Description

Crystallography is embodied as a special event of the Night of Science 2014 at the Goethe University.

The following activities will be held: lectures about symmetry in general and crystallography; a booth with art, models, videos, plays etc. around crystals and crystal structures; tours through the X-ray (powder) diffraction laboratory.
---