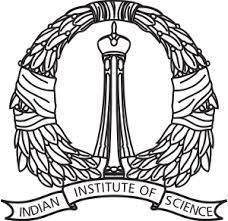 Event Name
3rd China-India-Singapore meeting in Crystal Engineering
Start Date
8th Dec 2014
End Date
10th Dec 2014
Duration
3 days
Description

The 3rd China-India-Singapore meeting in Crystal Engineering was conducted successfully in the Indian Institute of Science between 8 and 10 December 2014. This meeting was conducted as part of the IYCr celebrations and was supported by the Department of Science and Technology. RSC, ACS and the IUCr also supported the meeting. There was a special session on journals where the role of IUCrJ, Acta B/C/E, CGD and CEC on the one hand and JACS and Angewante on the other were highlightened. Many senior editors of one or more of these journals were present in the meeting.

In keeping with the broad theme of IYCr, it has been decided to morph this meeting as the South and East Asia Conference on Crystal Engineering (SEACCE) and include countries like Bangladesh, Malaysia, Nepal, Pakistan, Sri Lanka, Thailand, and Vietnam. This development is very much in adherence with the idea of bringing nations together through science.

It is proposed to have next meeting in 2016 in Nepal or Bhutan, which are neutral territories, facilitating thereby the attendance of a large number of workers in our politically sensitive region.
---
Location
Bangalore
India
Contact
Gautam R. Desiraju
desiraju@sscu.iisc.ernet.in
URL
Category
conferences