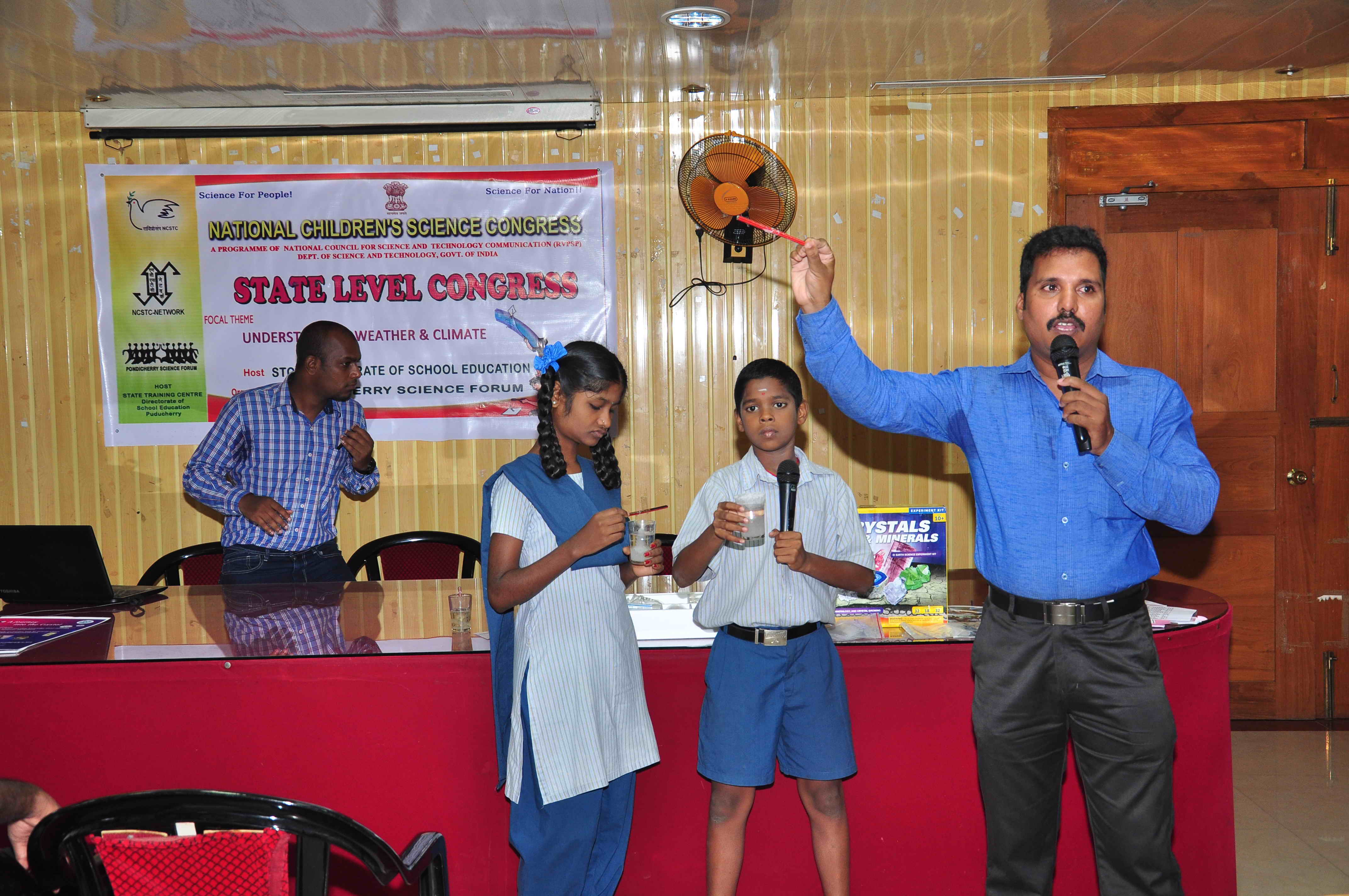 Event Name
A seminar on crystallography
Start Date
19th Nov 2014 10:00am
End Date
19th Nov 2014 11:30am
Duration
1 hour and 30 minutes
Description

A SEMINAR ON CRYSTALLOGRAPHY

CONDUCTED FOR STATE LEVEL CONGRESS 2014, AS A PART OF NATIONAL CHILDREN'S SCIENCE CONGRESS, DEPT. OF SCIENCE AND TECHNOLOGY , GOVT. OF INDIA.

EVENT HOST: STATE TRAINING CENTRE, DIRECTORATE OF EDUCATION, PUDUCHERRY.

ORGANISED BY: PONDICHERRY SCIENCE FORUM, PUDUCHERRY.

A GLIMPSE OF THE EVENT:

The seminar was held by Mr. D. Aravindaraja, invited teacher from Artchouna Soupraya Naikar Govt. Middle School, Mudaliarpet, Puducherry. The lecturer started with a brief introduction on crystals and their uses, then explained the timeline of crystallography and demonstrated different types of crystals and explained how they were made. After that, he explained how shapes and sizes of crystals are measured using the Standard Measurement Guide given by the Royal Society of Chemistry and showed the attendees various rocks and minerals. A Q&A session was then held during which the students and the teachers present in the seminar came up with various questions, doubts, etc., which were answered and clarified.

Participants: More than 200 students & 50 teachers from Puducherry, Karaikal, Mahe & Yanam Regions participated in this seminar.
---