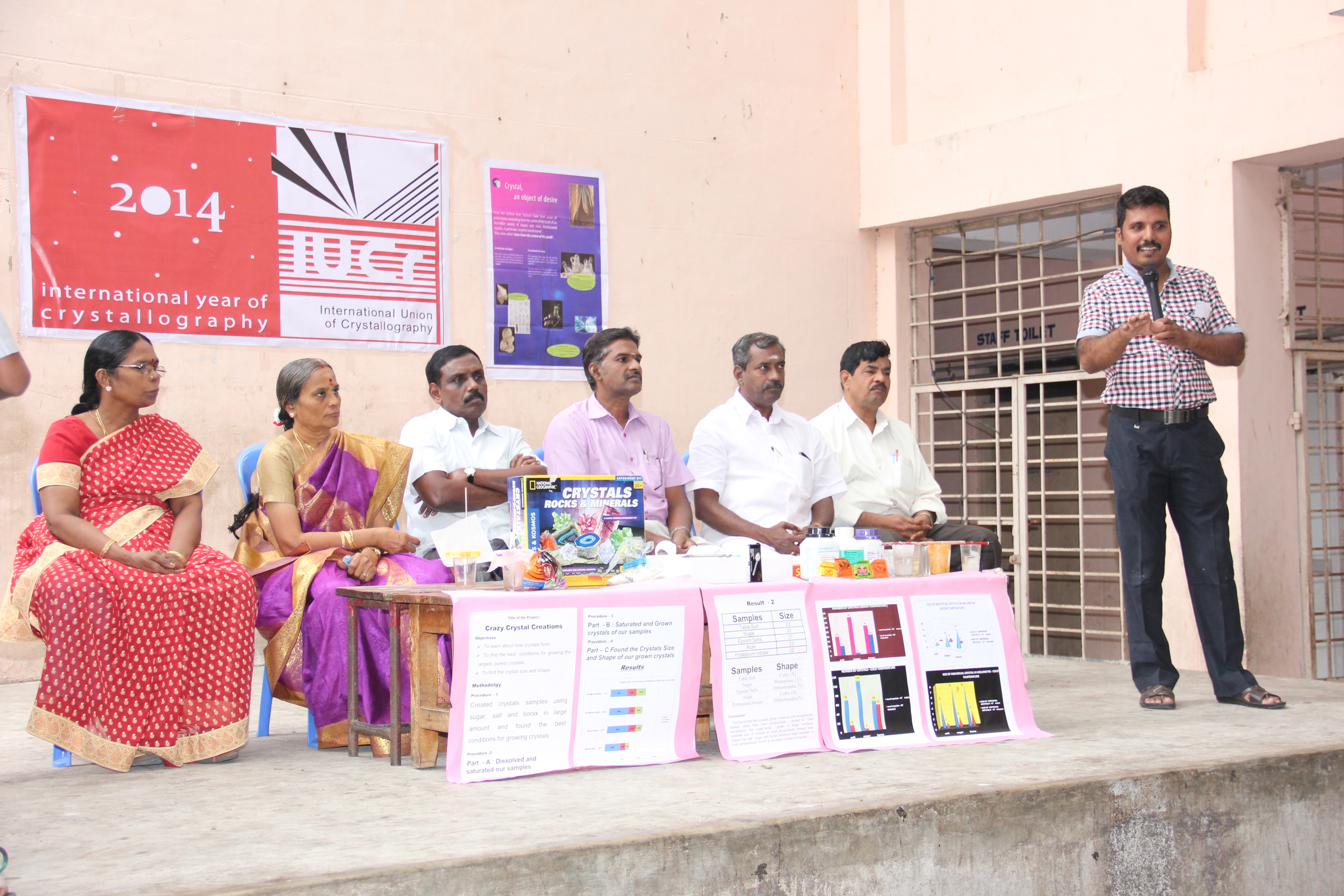 Event Name
Demonstrations of crystals, rocks and minerals
Start Date
27th Nov 2014 9:15am
End Date
28th Nov 2014 4:00pm
Duration
1 day, 6 hours and 45 minutes
Description

A demonstration with explanation of Crystals, Rocks and Minerals given by Project IYCr2014 schoolteam Members along with Organiser cum Guide Teacher Mr. D. Aravindaraja. Team Leader Dhanya, Team Members Kavidhan, Gejalakshmi,Gnanasoundari and Umadevi demonstrated the crystal making process to school students from I to VIII Std in the morning assemble. Then they explained the procedures and results of their project.

Guide Teacher Mr. D. Aravindaraja for the IYCr2014 project explained the formation of earths crust, rocks and minerals. Here he showed the Minerals and rocks like hematite, magnetite, quartz, fluorite, pyrite, bornite, calcite and granite, basalt, pumice and limestone, and explained the formation with interesting facts.

Then the students took the rocks and minerals each and every class and asked the students to touch and feel it. The teachers also came voluntarily and experienced it. Overall it became a wonderful opportunity for the students to gain a real life experience and attained a great success. Nearly 400 students and 50 teachers and school staffs participated in the programme.
---