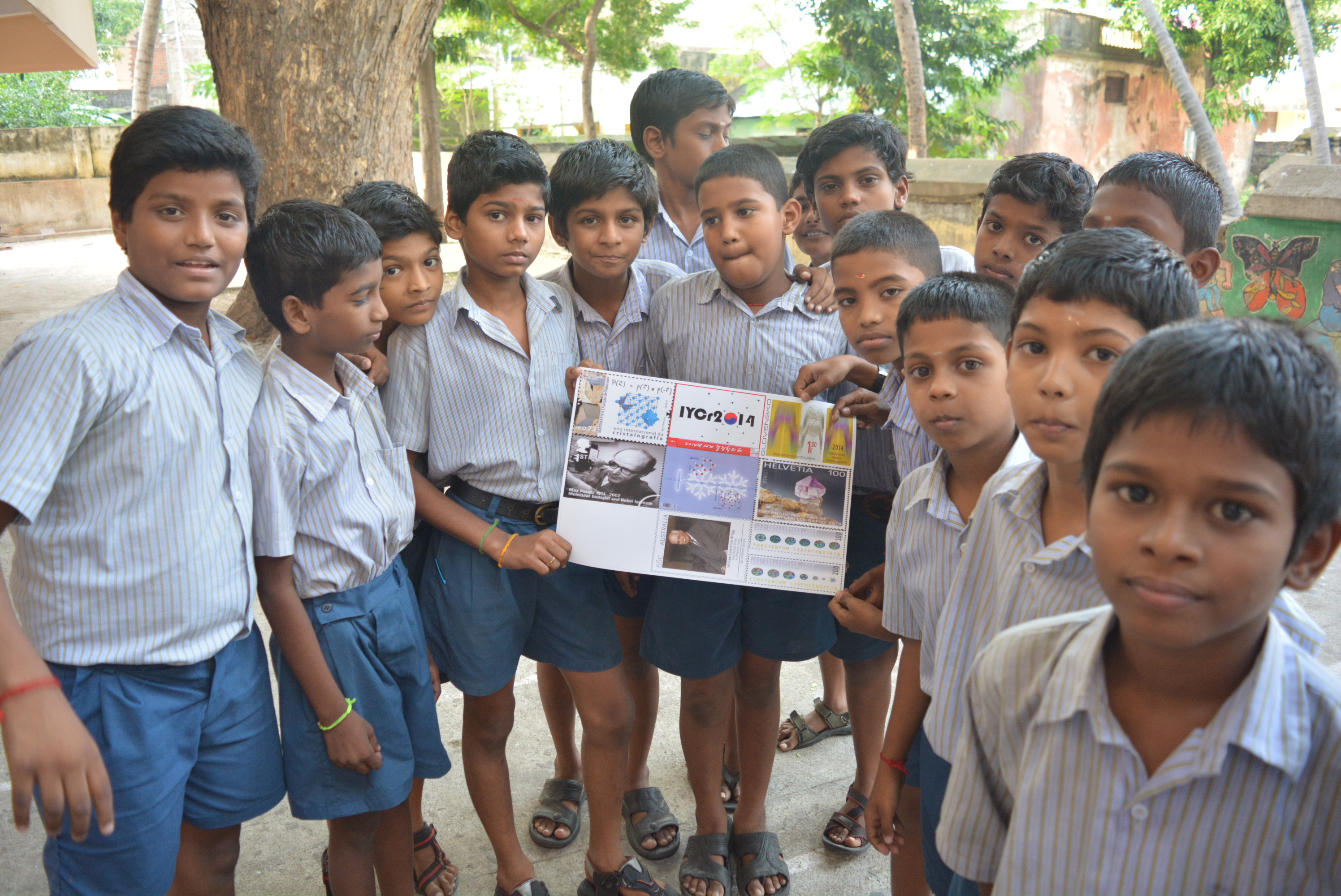 Event Name
Stamp show
Start Date
22nd Nov 2014 4:00pm
End Date
28th Nov 2014 4:00pm
Duration
6 days
Description
Stamp Show

In order to increase an interest in exploring crystallography, a stamp show was conducted in our Artchouna Soupraya Naikar Government Middle School Mudaliarpet, Puducherry , India on 22.11.2014 at 4.00 p.m in the school venue. The Programme Co-ordinator Mr. D. Aravindaraja enlarged the stamps from the website to post card size and printed it. Then he showed it to the Scouters of Chatrapathi Scout Troop and to the cub Pack which is for ages 9 - 10 level kids. He explained briefly the countries' stamps which were released by several countries in memory of IYCr2014. The Scouters and cubs enjoyed the show and discussed and asked questions about it. The teacher - Scoutmaster D. Aravindaraja clarified their doubts.
---