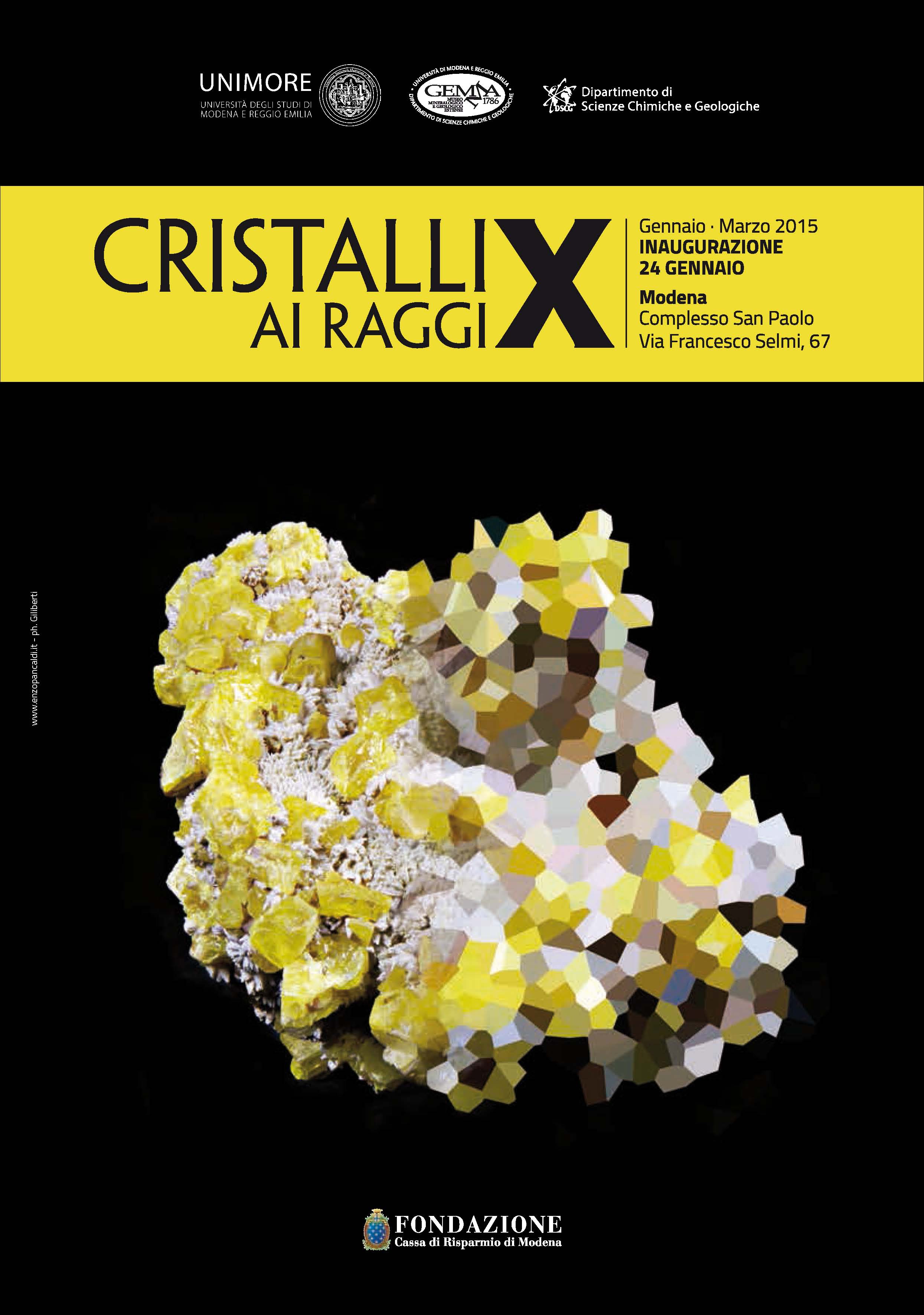 Event Name
Cristalli ai raggi X
Start Date
24th Jan 2015 11:00am
End Date
30th Mar 2015 7:00pm
Duration
65 days and 7 hours
Description
Cristalli "ai raggi X": An exhibition to present the world of crystals

24 January - 30 March 2015

Modena, S. Paolo cloister, via F. Selmi

On July 2012, resolution 66/284 of the General Assembly of the United Nations declared 2014 the International Year of Crystallography- 100 years after the awarding of the first Nobel Prize for the discovery of the diffraction of X-rays by crystals.

On this occasion, the Department of Chemical and Geological Sciences of the University of Modena and Reggio Emilia is organizing an exhibition entitled Cristalli "ai raggi X". The purpose of this event is to introduce non specialists to crystals and their properties, and to show how crystallography plays a role in the development of scientific disciplines like chemistry, physics, Earth science, biology and medicine.

The exhibition highlights in a simple and understandable way the links between crystals, science, technology, art, history and society. In addition to a wide range of scientific materials (minerals, precision instruments, technological applications), the exhibition also includes a variety of cultural and artistic items.

An innovative aspect is the planned participation of high-school students, who will contribute their experiments and crystalline productions.

The exhibition foresees: 1) guided visits for school groups and the general public; 2) didactic labs on the themes of the exhibition; 3) follow-up meetings with scientific specialists.

The exhibition is included among the events promoted by EXPO 2015.
---