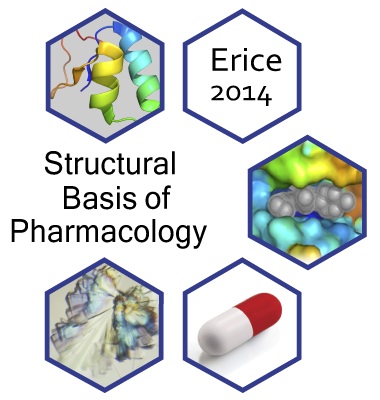 Event Name
International School of Crystallography: 47th Course
Start Date
30th May 2014
End Date
8th Jun 2014
Duration
10 days
Description
Structural Basis of Pharmacology. Deeper Understanding of Drug Discovery through Crystallography.

Diseases, from bacterial and viral infections to cancer to chronic maladies, are still among the greatest problems for mankind, in spite of tremendous progress in genetics, biology, and chemistry. Approaches to developing new treatments have changed over time, and so have the methodologies used, in order to solve the varied, new, challenging problems that may happen on the path to drug discovery. Together with ever-evolving experimental techniques, a variety of computational approaches have been applied at the various stages of the drug design process, and in the past two decades structure-based drug design has become one of the mainstream approaches. This method can be used to target protein-ligand and protein-protein interactions and nowadays is applicable to all aspects of drug discovery, including lead identification, lead optimization, ADMET prediction, and drug repurposing. The purpose of the course is dual:

1) It will provide a review of the fundamentals and the application of crystallography to drug design, and an evaluation of the technology at the present state.

2) It will review the progress in this field and summarize the application and results to current fields of interest.
---