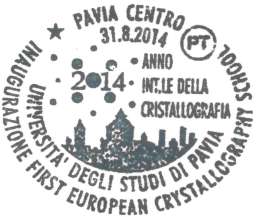 Italian commemorative postmark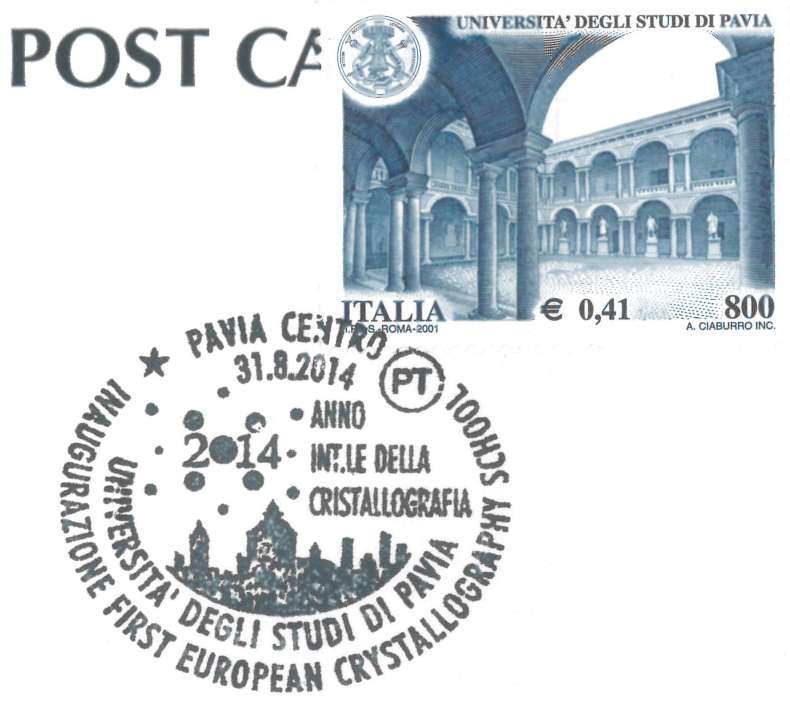 To commemorate the International Year of Crystallography 2014 and the hosting of the First European Crystallography School (ECS1) at the University of Pavia, the Italian Post Office Poste Italiane issued a special postmark. This postmark was used to cancel mail sent from the University of Pavia on 31 August 2014, the day of the official Opening Ceremony of ECS1. The design depicts the skyline of Pavia against a starry sky incorporating the IYCr 2014 logo motif.
Marcophily
Marcophily is the hobby of postmark collecting. In addition to the regular postmarks supplied to post offices, Poste Italiane also creates "special postmarks", normally used when and where Temporary Philatelic Services are provided, as well as "advertising postmarks". These postmarks, which may or may not be pictorial, feature words and/or pictures regarding events of significant cultural, economic and social interest.
---