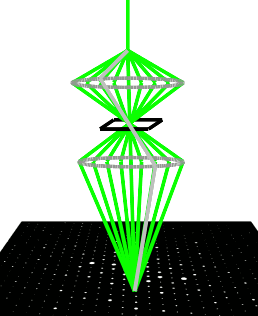 Event Name
Precession Electron Diffraction
Start Date
3rd Dec 2014 9:00am
End Date
Duration
N/A
Description
Precession Electron Diffraction: Applications in TEM
Lecturer: Dr Stavros Nicolopoulos
Venue: 03 december 2014, 9:00 am, Aula Magna Storica, Dipartimento Scienze Fisiche, Terra, Ambiente, Università di Siena, via Laterina 8, Siena, Italy

Precession Electron Diffraction allows structure characterization of nanocrystalline phases, from complex minerals to metallic alloys and zeolites.
The ASTAR method delivers phase, orientation and strain mapping at nanometric resolution. Several examples will be illustrated for applications in material sciences, geology and archeometry.

Stavros Nicolopoulos, director of NanoMegas SPRL in Brussels, will explain the principles and applications of Precession Electron Diffraction, an innovative technique which can be realized with little effort in most transmission electron microscopes.
---