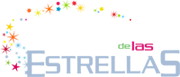 Event Name
Stars Night 2014: Crystals in Universe, .Earth and Life
Start Date
29th Nov 2014 4:00pm
End Date
29th Nov 2014 11:59pm
Duration
7 hours and 59 minutes
Description

Since 2009, International Year of Astronomy, several scientific and educational institutions in Mexico carry out a one-day journey with activities for all audiences: conferences, workshops, etc. in order to promote the scientific culture in our country.

This year marks the International Year of Crystallography and the Noche de las Estrellas 2014 will be dedicated to this topic, with the title: Crystals in Universe, Earth and Life.
---