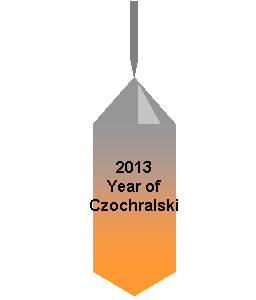 Poland: Crystal growth competition for schoolchildren
The competition has started on 15 March 2014. The deadline for delivering the crystals and enter the competition is 30 May.
The growers of the best crystals will be invited to attend the Competition Final Ceremony at the Institute of Physics at the end of June. The award for the winners will be a visit to the CERN laboratories in Geneva.
This Ceremony will be a part of the special Symposium celebrating the International Year of Crystallography and will be open to the public.
---