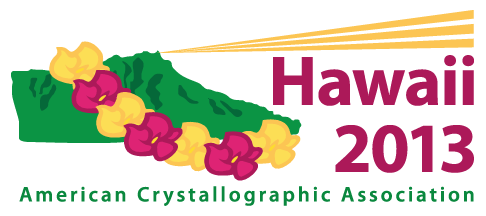 Event Name
ACA Meeting 2013
Start Date
20th Jul 2013
End Date
24th Jul 2013
Duration
5 days
Description

The 2013 ACA Meeting will be held in Honolulu, Hawaii, July 20 -24, at the Sheraton Waikiki Beach.

The Lectures

Award lectures will be presented by our 2013 award recipients:Bau Award Lecture - Thomas Koetzle;Fankuchen Award Lecture - Richard Dickerson;Etter Early Career Award Lecture - Eric Ortlund;Trueblood Award Lecture - Thomas Terwilliger.

The Science

An exciting scientific program with over 40 sessions will be presented beginning on Sunday, July 21. See program schedule.

Come learn with us. Three workshops offering hand-on experience will be held on Saturday, July 20. Learn more.
---