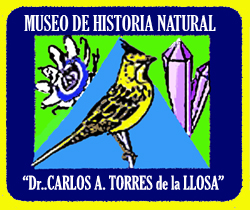 Event Name
Exhibición Especial de Cristales y Estructuras, Crystals and strucures special exhibit
Start Date
19th May 2014
End Date
31st Dec 2014
Duration
227 days and 1 hour
Description

El Museo de Historia Natural "Dr. Carlos A. Torres de la Llosa" de Montevideo, Uruguay ha realizado una exhibición especial de Cristales y Estructuras Cristalinas aprovechando su colección de minerales para celebrar el Año Internacional de la Cristalografía 2014. En la exposición se agregan a los minerales algunas figuras con las estructuras atómicas correspondientes.

----

The Natural History Museum "Dr. Carlos A. Torres de la Llosa" of Montevideo, Uruguay has created a special exhibit of Crystals and Crystal structures using its own minerals collection to celebrate the International Year of Crystallography 2014. The exposition contains some figures with the atomic structures of the selected minerals.
---