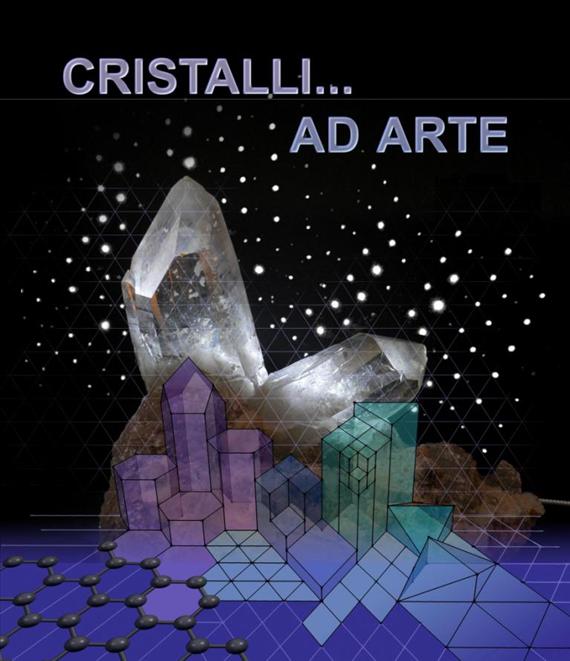 Event Name
Cristalli ... ad arte
Start Date
5th Nov 2014 4:30pm
End Date
31st Jan 2015 6:00pm
Duration
87 days, 1 hour and 30 minutes
Description
The exhibition is composed of explanatory panels, mineral samples and interactive activities, with the aim of highlighting the multidisciplinary aspects of crystallography and the connection with Escher's figurative arts. It is suitable for a non-expert public and for students of all classes.


Click on the image to download the invite in PDF format

The Opening Ceremony will be held at Aula Magna of the University of Piemonte Orientale, Piazza S. Eusebio 5, Vercelli on 5 November 2014, 4.30 pm at the presence of:

Cesare Emanuel, Rector of the University of Piemonte Orientale
Maura Forte, Mayor of the City of Vercelli
Carlo Riva Vercellotti, President of Province of Vercelli
Fernando Lombardi, President of Fondazione Cassa di Risparmio di Vercelli
Mons. Marco Arnolfo, Archbishop of Vercelli
Andrea Corsaro, former Mayor of the City of Vercelli

and will feature short speeches by:

Marco Milanesio, Researcher at U. Piemonte Orientale, IYCr activities in Piedmont, Italy
Michele Zema, Project Manager for IYCr2014, Global activities, achievements and legacy of IYCr2014
Davide Viterbo, U. Piemonte Orientale, We can see the atoms: from Lucretius to Sir W.H. Bragg and Primo Levi

Read the news on the University newsletter "Ateneo tra di noi"
---